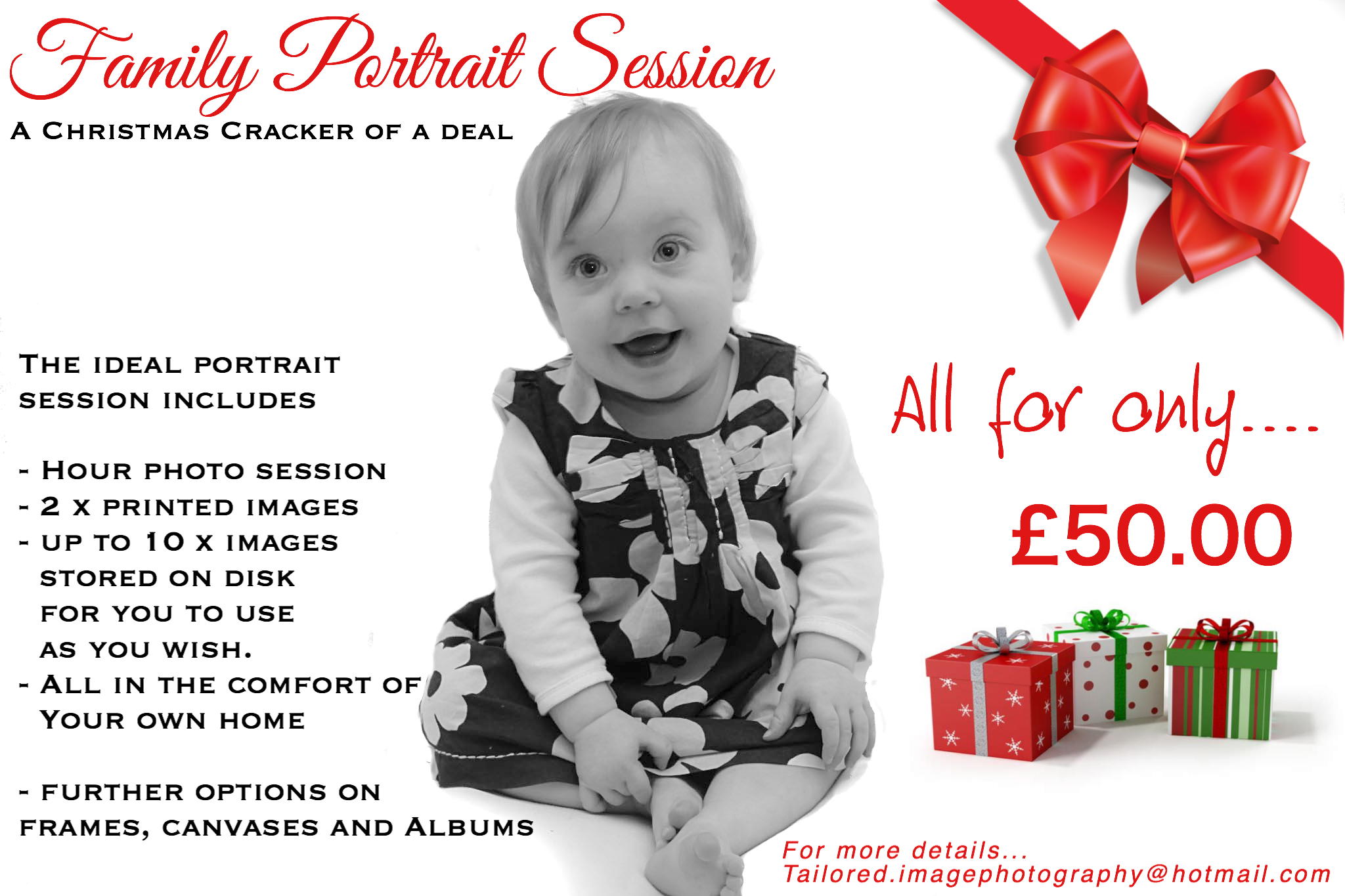 Christmas 2016 – The ideal present!
Treat the one you love with the ideal Christmas present by Tailored Image Photography. This unique gift is an ideal way to capture the ones you love or friends and hold onto those special memories for many years to come!
It includes:
1 x hour photo shoot, either on location or studio style from the comfort of your own home.
2 x printed images
10 x images stored upon a disk
and the option to buy more individual images if you like more!
For more information on how you could purchase this unique Christmas present please email:
tailored.imagephotography@hotmail.com