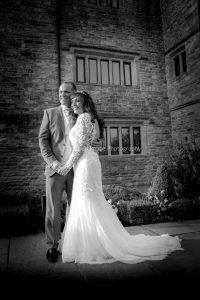 Wedding Photography in the North West for 2017
North West Wedding Photography in 2017
Tailored Image Photography is proud to present bespoke Wedding packages for those who are looking to get married within the North West through 2017. With years of experience, we can ensure you get the photographs you want from the day.
What you get if you go with Tailored Image Photography?
A professional service.
A friendly approachable photographer to put you at ease
A Photographer who is able to control 'The crowds' while putting your guests at ease.
A Photographer who will sit down and listen to what you want from the day, everything from the look of the finished photographs, to which aspects of the days you would like capturing.
A quick service. We ensure that the newly married couple receive their photographs within a 3 week period, allowing them to share them straight away with friends and family.
A quality end result. Each couple will receive all the edited photographs to use as they wish! Each will also receive framed photograph (of their favourite shot) as standard.
A Photographer who cares about his job and goes above and beyond throughout the job.
What to do?
If you are interested in using Tailored Image Photography to capture your special day, we like to follow the following schedule to ensure you receive the service you would expect from a Photography company.
Meet up. We always suggest meeting up with the photographer. This ensures you get to meet the person behind the camera, therefore putting you at ease which will lead to more natural photographs. We can also go through the scheduling of you day ensuring both yourselves and the photographer knows what's happening!
Sending through the quote. Once a meeting has taken place, the photographer will go away and write up your quote, breaking down the schedule of the day and detailing the price. This will then be sent through for to couple to look through in their own time, with no pressure to decide there and then.
The deposit. The deposit would then be required to secure the date. As you can imagine there are only a certain amount of Saturdays throughout the year, so places can be taken quickly if you are looking to also get married at the weekend.
30 day confirmation. The Photographer will contact you 30 days before you 'big day' confirming the schedule again and asking for the names of the group shots.
The Wedding! The Photographer will be there in plenty of time and carry out the scheduled job.
Receiving your photographs. You will then receive the end products within a 3 week period.
So if you are looking for A Wedding Photographer who is based in the North West and who strives to ensure the best service is provided every time a special event is captured, then look no further. We provide a professional, friendly service, putting the Wedding couple and their guests at ease while capturing the shots you are looking for.
For more information on the services Tailored Image Photography provides or if you would like a FREE quote, then please either check out:
Facebook: Tailored Image Photography
Website: www.tailoredimagephotography.co.uk
Or
Email: tailored.imagephotography@hotmail.com